2024 Nissan Z NISMO Coming Soon

What's New About the 2024 Nissan Z NISMO in Cocoa, FL, Close to Palm Bay, Melbourne, & Titusville?
The 2024 Nissan Z NISMO, coming soon to Mike Erdman Nissan in Cocoa, FL – close to Palm Bay, Melbourne, Titusville, and Merritt Island – will grab all the attention. It would really be rude not to stare at this car's ultra sleek profile, featuring a honeycomb front grille and drag-reducing rear spoiler. Meanwhile, those 19-inch RAYS® forged-alloy wheels with gloss-black finish will set off the smoking red pinstripe that circles the bottom of the exterior. Onlookers won't have long to stare because you'll be zooming away under the power of the twin-turbo V6 that generates a thrilling 420 hp/384 lb-ft of torque. A 9-speed automatic transmission comes standard, as does an exclusive NISMO-specific Sport+ drive mode to give you the responsive handling to make driving this car a blast.
When Will the 2024 Nissan Z NISMO Be Available at Mike Erdman Nissan?
The 2024 Nissan Z NISMO should arrive at Mike Erdman Nissan later this year, but you can stay up-to-date on all the latest developments about this vehicle by contacting us today. We'll let you know when it arrives in our showroom!
AERODYNAMICS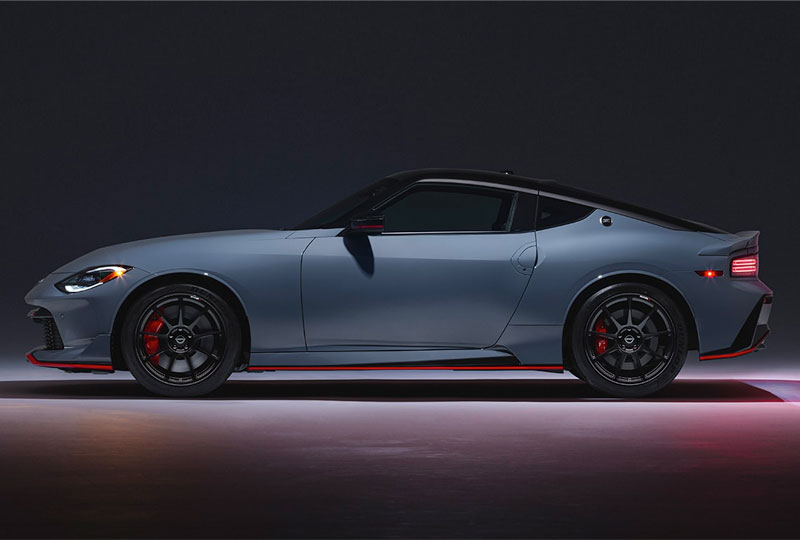 SHAPED BY THE WILL TO WIN
NISMO engineers are wildly enthusiastic but also extremely practical. Every item on the new Z NISMO is there to enhance performance. From its 420-horsepower, twin-turbo V6 to the aerodynamic design inspired by learnings from the incredibly successful GT500 race car, the Z NISMO is the purest expression of competition-bred design.
PERFORMANCE & HANDLING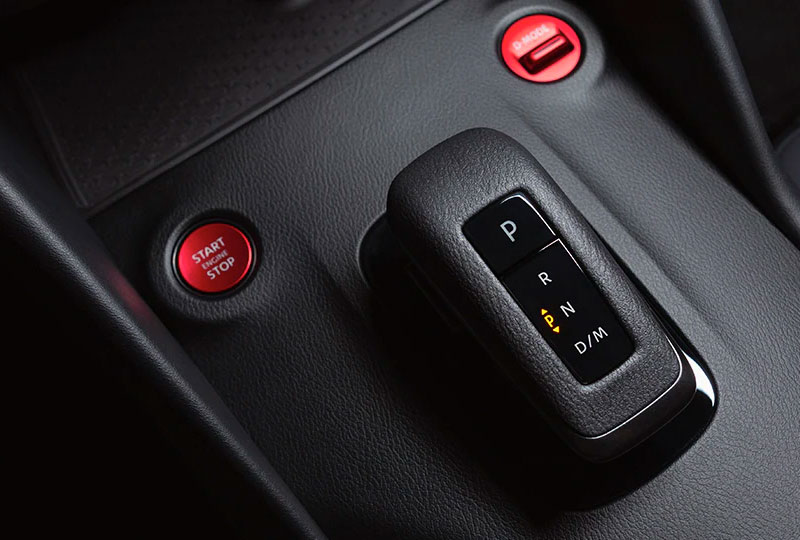 420 OMG HP
The new Z NISMO sets the bar with 420 horsepower and 384 lb-ft of torque. Along with enhancing aerodynamics, there's a new sub-radiator to help keep things cool. Further enhancing performance is a 9-speed automatic tuned for quicker shifts and a unique, NISMO-specific Sport+ Drive Mode.
HANDLING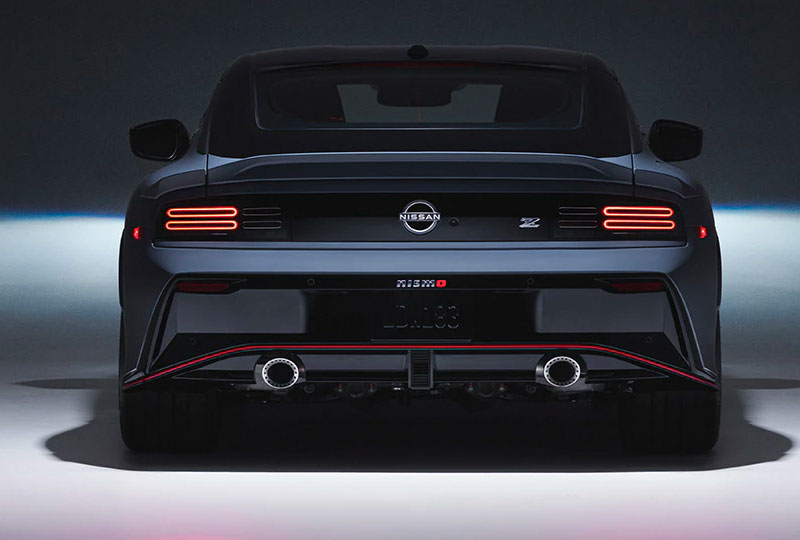 TUNED TO PERFECTION
NISMO engineers spent long hours at the Tsukuba racetrack to design a precise suspension. Larger diameter shocks, higher spring rates, and stiffer stabilizer bars work together so you can look forward to your favorite twisty road.
DESIGN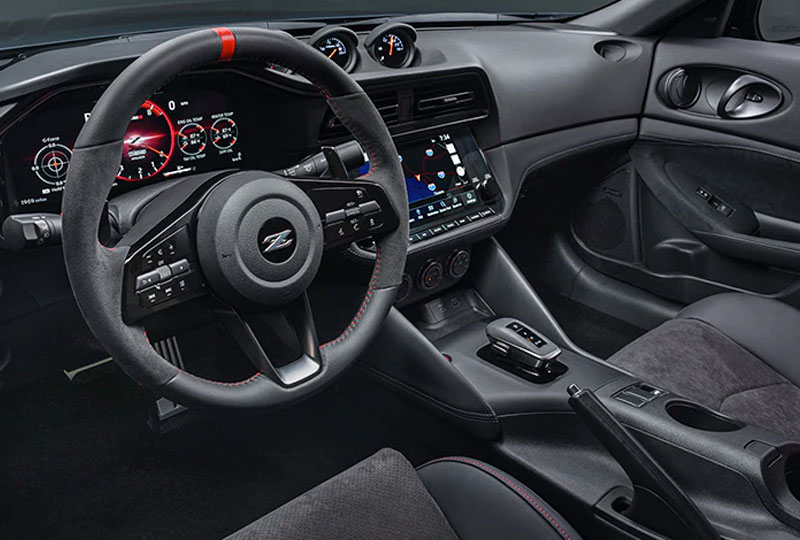 DESIGNED FOR THE VISCERAL THRILL
The connection between the driver and the machine is the essence of a sports car. That's why you'll find Z NISMO features a unique Alcantara®-appointed cockpit to make your next drive unforgettable.